Dog for Joint Supplement
FLEXYGO is formulated to support hip, joint, and connective tissue functions in small and large canines at any stage of life. Formula FLEXYGO is recommended to support joint flexibility and comfort for better mobility.
FLEXYGO is an easy to administer, natural chicken flavored powder, that is highly recommended for mainlining healthy joints and connective tissue in canines, especially for those with special joint needs.There are many factors that can affect the health of any joint's structure and function including age, breed, diet, lifestyle, injury and stress.
FLEXYGO supports the proper structure and function of synovial and and the range of motion.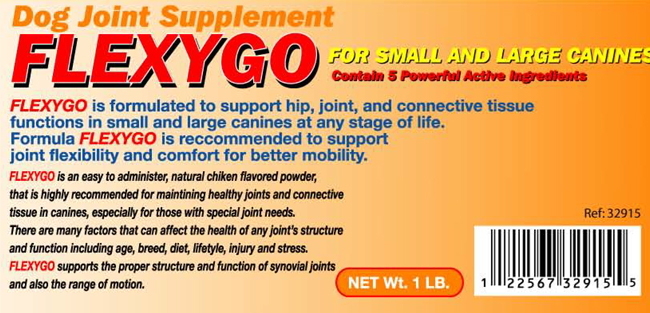 ---